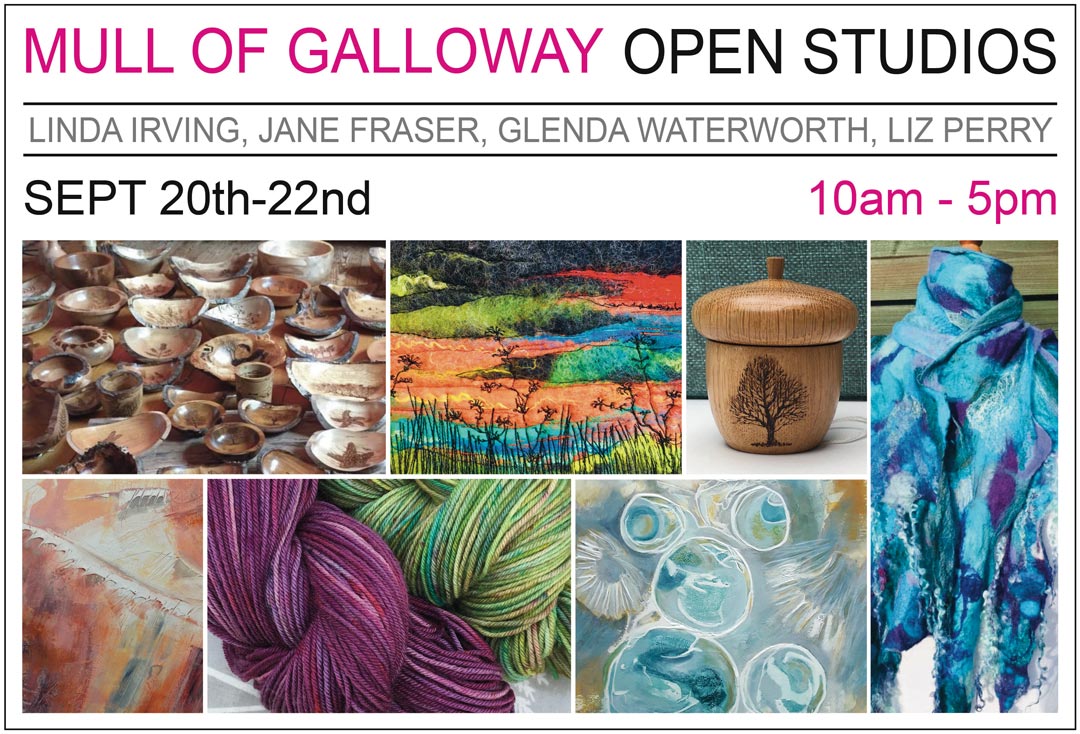 I'm delighted to be joining forces with my fellow Spring Fling artists once again for another Open Studios weekend – Friday September 20th – Sunday September 22nd, 10.00am – 5.00pm each day.
Jane Fraser and Gaby Reynolds will be joining Linda Irving in her studio on the road to the Mull of Galloway lighthouse and I'm delighted that Liz Perry will be joining us and exhibiting her work alongside mine here at Fineview Studio. 
Liz has an ongoing series of work called 'Memories of Fire' based on her observations of the old forge in our barn here, so it is very appropriate for the work to be seen here where the inspiration came from.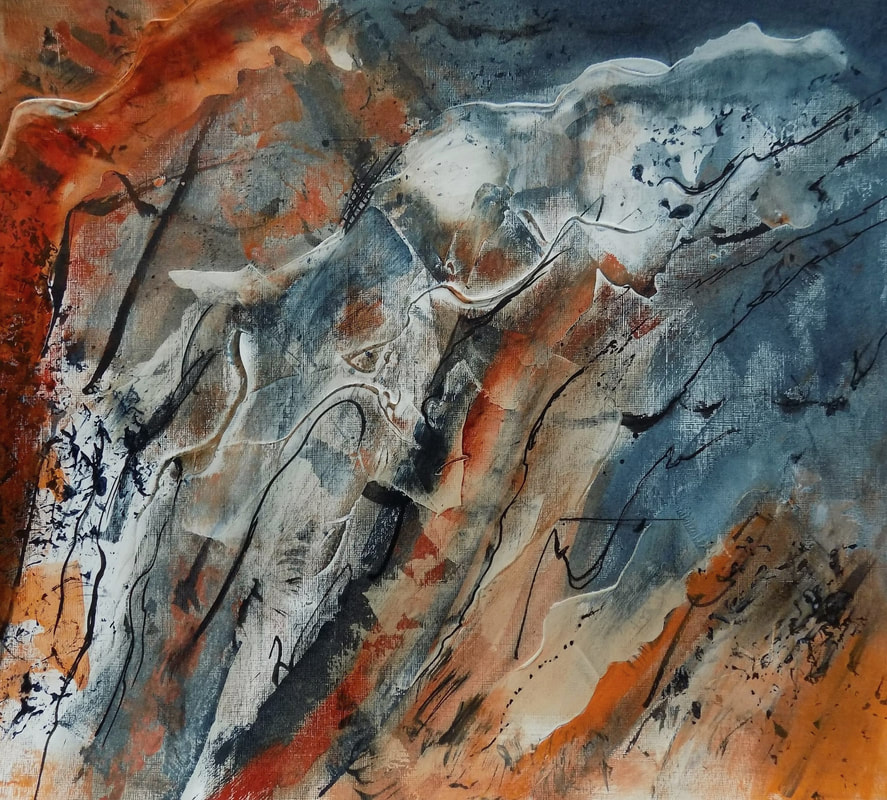 The Rhins of Galloway is the name for the funny handlebar shaped penninsula just west of Stranraer in southern Scotland.  You will find us on the edge of Drummore, Scotland's most southerly village.  Linda and Jane are both at Linda's studio, just a couple of miles further south on the road to the Mull of Galloway lighthouse.