The Spring Fling 2020 giveaway is now closed and winners have been notified.
You can still sign up to hear about new work, events, workshops and future special offers or giveaways.  I've left the post below, but this giveaway is no longer open.
Follow the adventures of a colour loving artist
Can I show you what I made?  Tell you what I'm up to?  Get your creative juices flowing on a workshop?
Thank you!
All I need is your email address and your first name and you're on my VIP list.
The thing that lockdown has brought home to me is how important communication is for all of us.  I am very selective about who I follow online and even more so about whose mailing lists I sign up for.
About four years ago I had a massive cull and unsubscribed from pretty much all newsletters I had subscribed to and since then, I have been very choosy about who and what I let into my inbox.
I enjoy every single newsletter that I have chosen to receive and I am super grateful to everyone who has signed up to hear from me.
So I am giving a little something back.  If you are already on my mailing list, you don't need to do anything at all, you are automatically included and will be notified on Monday if you have won a prize.
If you sign up to my newsletter before 5pm on Monday 25th May 2020, then you can also be in with a chance of winning  one of these prizes as well as my eternal gratitude for letting me into your inbox.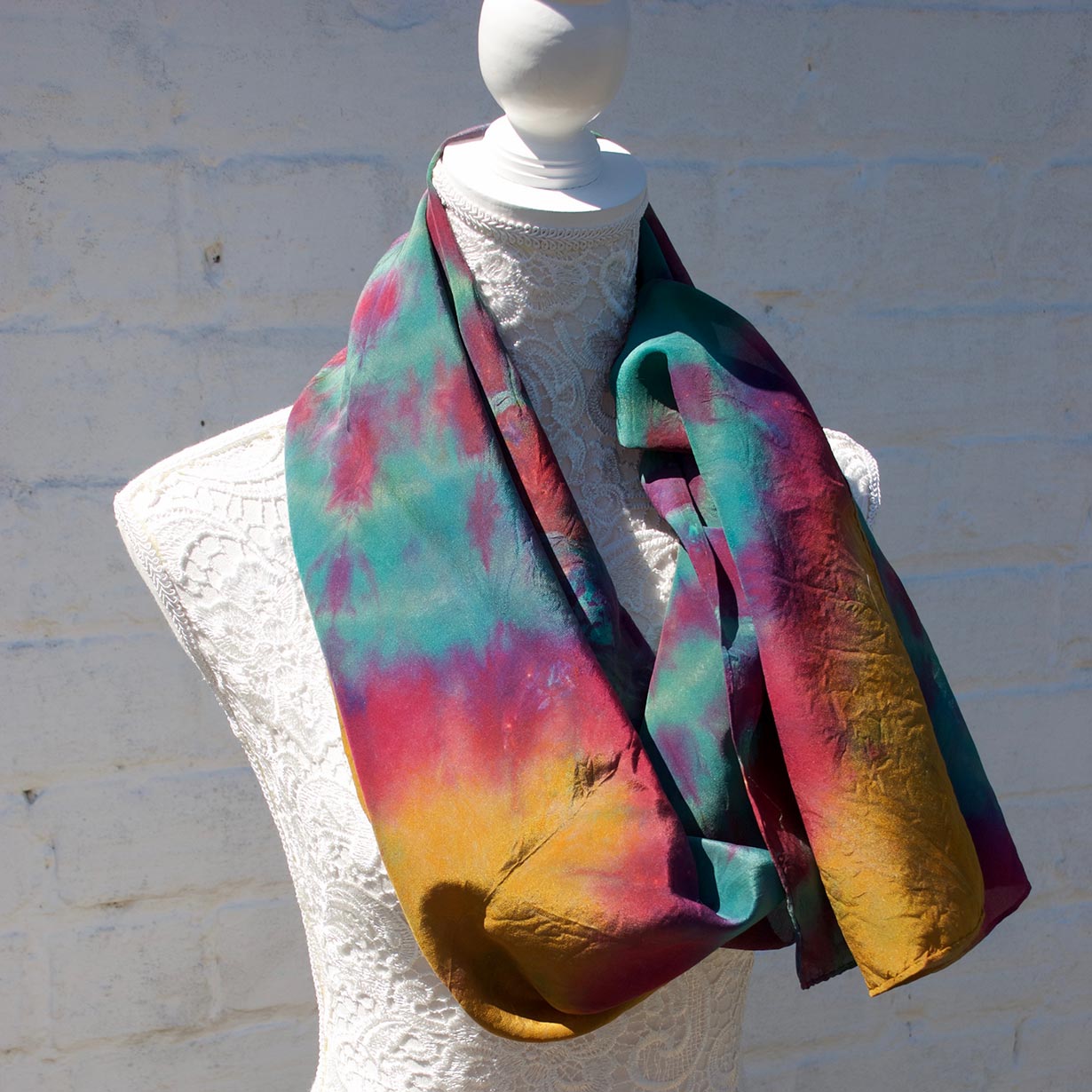 Choose from the scarves I have already dyed or let me dye you a scarf in your favourite colours.
Choose from one of five small 6x6inch prints, framed in a deep white box frame.
One lucky winner will receive their choice of framed print from these five.
And someone will win a hand dyed silk scarf, possibly custom dyed in their favourite colour.