If you were visiting us at Spring Fling this weekend, you would see five of the six paintings featured in the slide show above.  They were part of the Spring Show at The Gallery at Laurieston which opened at the end of February.
These paintings form much of the work I was doing in the early part of this year, reflecting my longing for spring and warmer summer days, as well as a spontaneous reaction to the devastating bushfires in Australia, a country I would love to visit one day.
The opening evening was fantastic, I sold "Coming Home" straight away and had a lot of interest in the others.  There was a great buzz in the gallery and owner Phil was excited to welcome more visitors to the show over the next six weeks.  But of course the gallery had to close like everyone else while we all waited to see how things would unfold.
I now have the unsold paintings back here and they are all in the shop, framed and ready to hang. 
If original paintings are not quite in your reach, I have giclee prints of all six paintings, professionally printed on a fine art paper which gives rich, true colours with a beautiful velvety matte finish.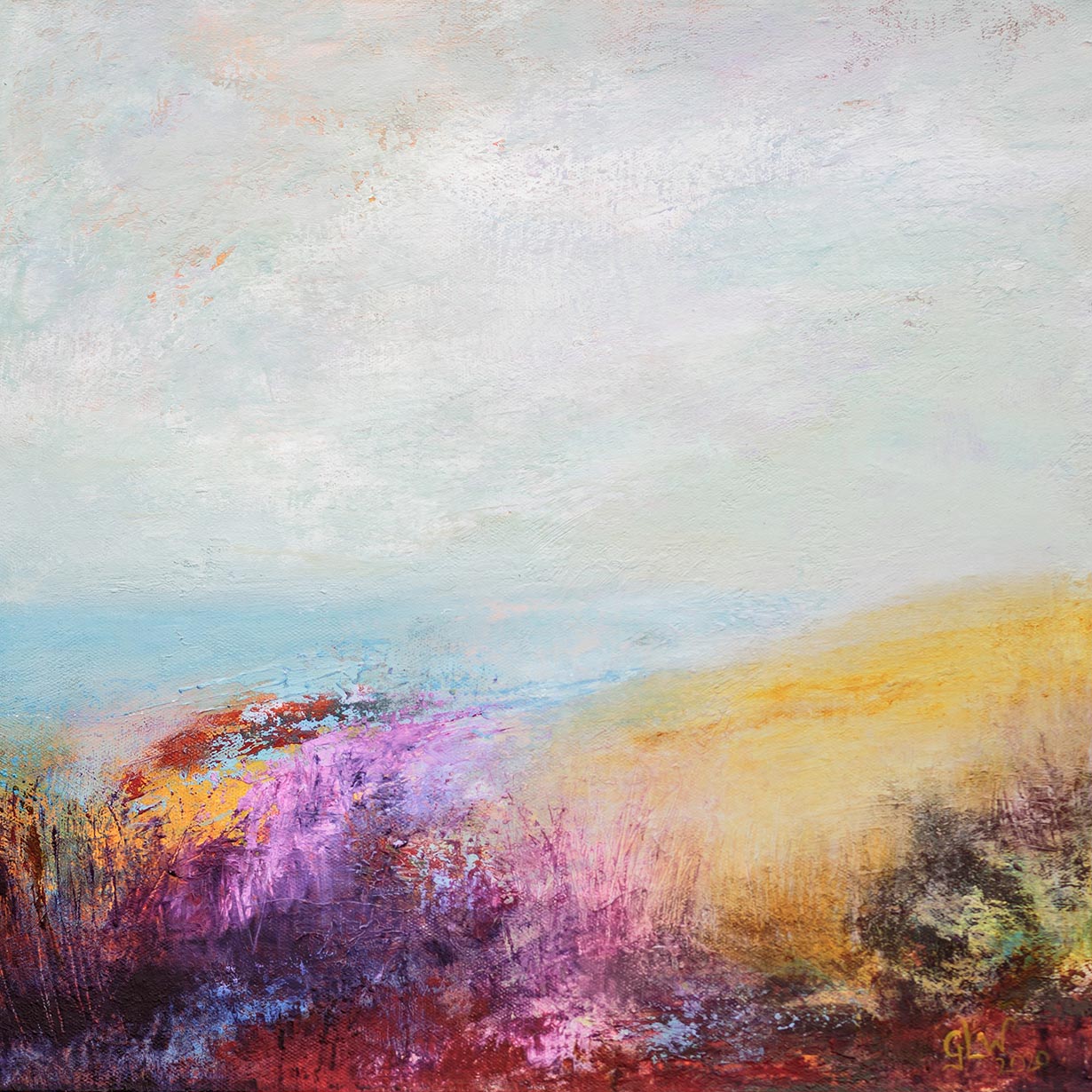 Coming Home
Acrylic and mixed media on canvas
40x40cm
At the moment, the prints are reproductions at the same size as the original, but I think I will probably get some smaller versions (not everyone has room for large artwork) and some greeting cards made with these images.  What do you think?