If you were visiting me at Spring Fling then you would follow the sea road down to Drummore and you'd be guided up the Kirkmaiden road to our house, once the village smiddy (and it will be again one day, we hope).
Arriving at our garden gate, you would soon see the fine view that gives our house its name.
If you were here early enough you might catch one of the epic sunrises that we see lighting up the bay.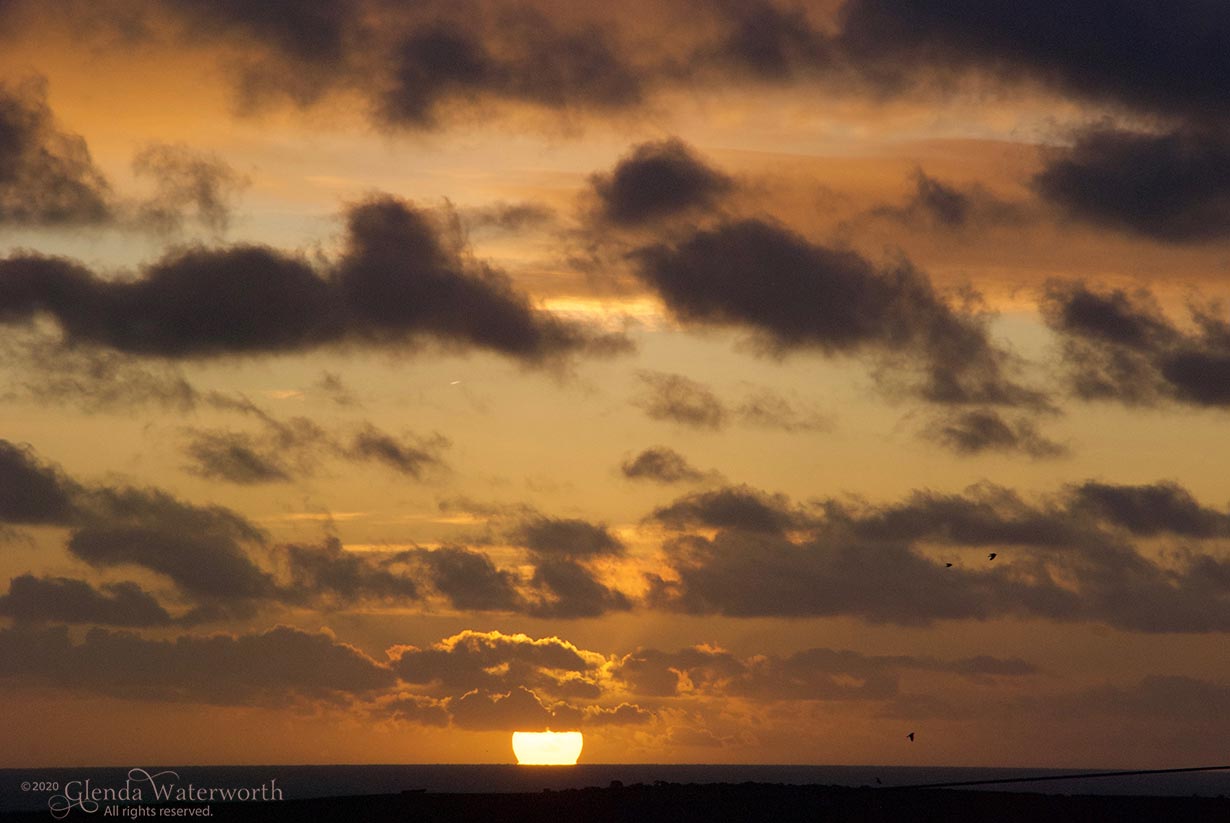 You would be warmly welcomed into our house and given a tour round the gallery (aka our living room) and my wee studio.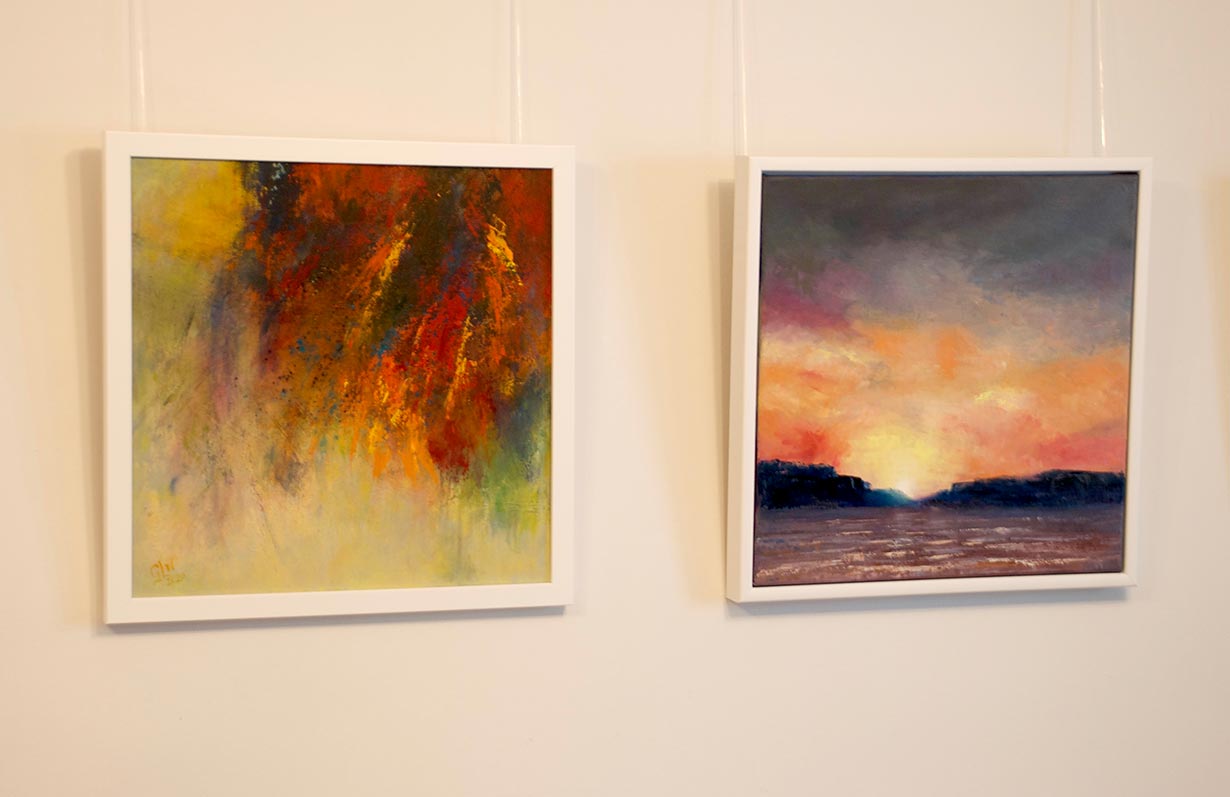 You would definitely be offered a cuppa and there would probably be cake!
And I would be on hand to talk about my paintings, what inspired them, what sort of paint or media I had used to create them. 
So here's a video tour of the gallery for you to try and give you a taste of this year's Spring Fling.  If you have any questions or want to know about anything in more detail, please leave a comment below or on facebook and I'll get back to you.